Read: 8th December 2020 – 9th December 2020
Rating: ⭐⭐⭐
Spoilers in review: Not really
Rep: gay main character, bi love interest, m/m relationship, sapphic side character, trans woman minor character
CW: drug use (not by pov character), off-page homophobia, accidental outing, unsupportive parents
Goodreads description:

Who's ready to sparkle??

Project Runway goes to Comic Con in an epic queer love story about creativity, passion, and finding the courage to be your most authentic self.

Raffy has a passion for bedazzling. Not just bedazzling, but sewing, stitching, draping, pattern making–for creation. He's always chosen his art over everything–and everyone–else and is determined to make his mark at this year's biggest cosplay competition. If he can wow there, it could lead to sponsorship, then art school, and finally earning real respect for his work. There's only one small problem… Raffy's ex-boyfriend, Luca, is his main competition.

Raffy tried to make it work with Luca. They almost made the perfect team last year after serendipitously meeting in the rhinestone aisle at the local craft store–or at least Raffy thought they did. But Luca's insecurities and Raffy's insistence on crafting perfection caused their relationship to crash and burn. Now, Raffy is after the perfect comeback, one that Luca can't ruin.

But when Raffy is forced to partner with Luca on his most ambitious build yet, he'll have to juggle unresolved feelings for the boy who broke his heart, and his own intense self-doubt, to get everything he's ever wanted: choosing his art, his way. 
This was a fun, lighthearted, and fast paced read! I was able to breeze through it in a couple of days, and the last hundred or so pages really drew me in and made it difficult for me to stop reading.
The chapters alternate between the present day, set at a big cosplay competition where protagonist Raffy has come face to face with his recent ex, and the past, where we get to see the relationship between Raffy and Luca start, develop, and eventually break apart. This is a difficult thing to get right, and I think that La Sala did an excellent job with it! The moods of the two timelines at any given point were well balanced which helped the book to keep a relatively lighthearted tone throughout, without ever getting to be too saccharine.
Something that this book touches on is how queer relationships can be impacted by homophobia and by any parties involved being closeted, and that sometimes the question of whether someone is 'out' or not can be complicated to answer. Raffy is completely out. But Luca is not, and this has a major impact on their relationship because it does make certain things harder and mean that there are things that they can't do together that a m/f couple could. However, at no point in this book does Raffy or anyone else shame Luca for the situation that he's in, or imply that he has a responsibility to be entirely out if he wants to be in a relationship with Raffy. The nuance was there and I appreciated that.
Raffy's narrative voice is very distinct, and I really enjoyed that aspect! It felt like Raffy himself was telling me about what happened. This might not be for everyone, I can foresee some people possibly finding this narrative style to be irritating, but it drew me further in and made it easier for me to connect with the character and what was going on around him.
The way that the cosplay competition goes down requires some heavy suspension of disbelief. Personally, that aspect wasn't for me, and I would've preferred it all to be a little more realistic. I also think that Raffy and Luca's reconciliation was a lot easier than I would have liked it to be, although it did make sense that their reconciliation was so easy given the reason for their initial break up. The combined result of these things was that I wasn't particularly invested in the emotional stakes of either plotline, which did limit my overall enjoyment somewhat.
But! The point of this book isn't to be a serious examination of either of these topics! This book was designed to be a celebration of cosplay and con culture, and to be a fluffy romance, and in those areas it absolutely delivers! If you're looking for either of those things, or for something that is loudly and unapologetically gay, then I would recommend this book.
Plus, the title is a pun! Puns are awesome!
I received an e-arc through Netgalley in return for an honest review.
Goodreads | Amazon UK | Blackwells
About The Author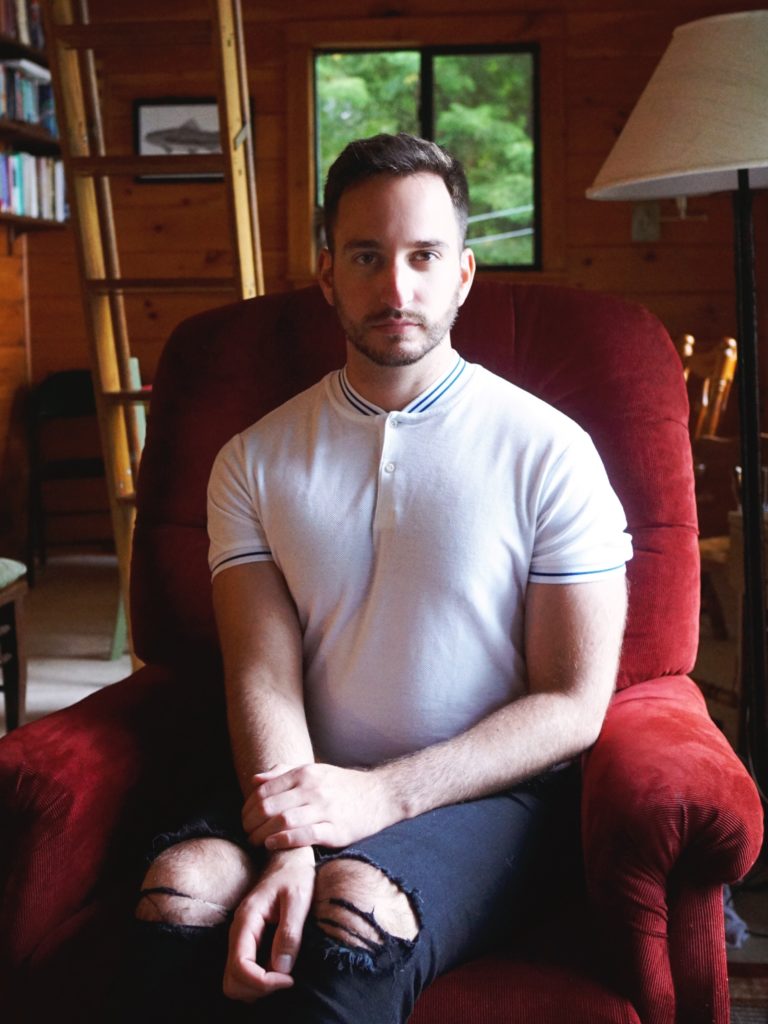 Ryan resides in New York City, but only physically. Flighty to a fault, he spends most of his time in the astral planes and only takes up corporeal form for special occasions, like brunch and to watch anime (which is banned on the astral planes).
Ryan is the author behind the riotously imaginative Reverie, and the brilliantly constructed Be Dazzled. He has been featured in Entertainment Weekly, NPR, Tor.com, and one time Shangela from RuPaul's Drag Race called him cute. Right in the middle of the road downtown! So. Pretty big deal all around, yes?
He can be found on Twitter at @Ryality
---
About The Blogger
El is a 21 year old university student from the UK who loves to read and loves talking about what they read. They particularly like to focus on books featuring lgbtq+ main characters.